Computer Repair Markham.
We do virus removal, computer malware cleanup, system tune-up, laptop, desktop and more. Serving Greater Toronto, Markham , Stouffville , Newmarket , Scarborough , Ajax, Oshawa, Brampton, North York , Mississauga, and Oakville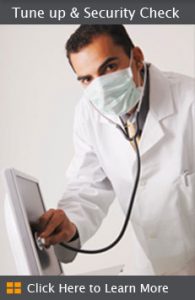 Computerlink, the computer store Markham offer a responsive home and Office computer service call out for the aforementioned situations. We'll be out to you at the earliest to attend your IT-related exigency.
Sometimes, computer components are irreparable, or their repair outlays are too high to justify. If this is the case, we can install a brand new component in place of the existing one. The new component will deliver better performance, offer higher value and reliability whilst keeping your computer up and running for years to come.
You'd be glad to know that we use only high-quality, authentic replacement parts.
If you want to put computer-related apprehensions to the back of your mind, our experienced IT professionals can provide monthly computer maintenance Markham-wide assistance and home computer installation services. We'll examine your system and will address every software, hardware or network related issues, followed by the safest, cost-effective repair solutions.
Computer Repair Markham
Our service includes:
Enhance your network and system's speed
Network configuration for file-sharing and establish a connection    between the computer and the printer
Replace or repair broken hardware
Create a backup for your important files
Data Recovery from Hard Disk: we can recover files that are lost, misplaced or deleted by chance
Equipment installation, including tablets and smartphones
Provide security to your computer and network
We provide out-and-out IT and networking services throughout the Markham, Toronto area. Give us a call to avail of professional yet affordable technical aid at your convenience.
Computer Repair Markham