Looking for a Toronto Laptop Repair company?
Your One Stop Shop for All Kinds of Laptop Repair Toronto / GTA
Today, laptops have become a great alternative for desktop computers as they are lightweight and easily portable. However, these are the very reasons laptops are prone to damages and quick depreciation. Some of the repairs they might need are laptop screen replacement, laptop motherboard repair, and laptop hinge repair. While certain laptops can be repaired somewhat easily, others need extensive skill and expertise. This is why you should always seek the assistance of a 28 year old, Computerlink  with certified technician in Toronto Laptop Repair service.. They will ensure that your laptop is amended to work perfectly again.
 All Kinds of Laptop Repairs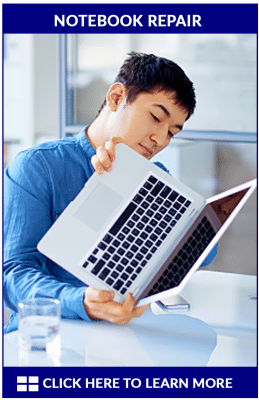 At times, your laptop might get damaged if it slips and falls out of your hand unexpectedly. In this case, parts such as the hinges might come loose or even get broken at times. Loose hinges can actually cause your screen damage as it won't hold the screen properly in place. If you want your broken laptop good as new again, bring it to us for laptop hinge repair and replacement of broken parts.
Sometimes, liquids like coffee or drinks can get spilled over the laptop causing damage to the laptop system board. In this case, you should ensure that you get it repaired by a reputed firm because many companies do not perform quality laptop motherboard repair. If you want the best quality laptop screen replacement, choose none other than Computerlink Systems. Our other kinds of repair include DC Jack repair, laptop memory Laptop upgrade, Solid State Drive upgrades, keyboard replacement and all kinds of software issues.
You can also swap your defective laptop with another better one when it is impossible to repair yours entirely. Our technicians will take out the parts that are in good working condition and install them to a similar but a faster laptop. This way, you don't have to spend a huge amount of money on a new laptop but can have a better one for an affordable price.
The Best Toronto Laptop Repair Company
Computerlink Systems is based in Markham and is proudly serving the GTA for over 28 years. We pioneer in all kinds of repair related to laptops and strive to satisfy our customers to the best level. Our skilled team of technicians will be able to fix any kind of problem within a short span of time. We also deal with high-quality laptop spare parts and accessories and perform the best laptop mother board repair.
Not all Toronto laptop repair companies are able to repair all kinds of laptop brands since they come in different design, shape, and models. However, we take pride in repairing almost all kinds of branded laptops and give back your prized possession good as new. You don't have to worry about anything because your devices remain safe in our hands at all times. Another great benefit is all services like laptop hinge repair and keyboard replacement come at very affordable prices. We also offer a warranty period of 120 days for all the repairs and replacements done by us.
Therefore, if you think your laptop's damage is irreparable and should be discarded, think again. Specialized Toronto Laptop repair company like us will be able to handle any kind of cases and repair your laptop accordingly. Computerlink Systems is identified as the best Toronto Laptop Repair company and has satisfied many customers in the past https://www.computerlinksystems.com/computer-service-virus-removal-cleanup/28 years. Has your kid or your pet knocked off your laptop and broken it? It's perfectly alright because we can fix it using our years of skills and experience in no time. So, whether you need brand new parts for your laptop or need a laptop mother board repair, come to our company for help!
Here is the wide range of laptop services offered by Computerlink Markham to our valued customers.
 Laptop Water / Liquid Damage repair
 Laptop Virus/Spyware/Adware removal
 Laptop Memory upgrade
 Laptop Hard drive upgrade SSD Upgrade ( Cloning the Exact data)
 Laptop Optical drive upgrade
 Laptop Wireless card (Wi-Fi) installation (Faster Wireless cards)for better streaming
 Laptop Internal Bluetooth chip installation
 Laptop LCD bezel/top cover replacement
 Laptop Keyboard replacement
 Laptop Password Recovery
 Laptop Battery Replacement
 Laptop USB port Replacement
 Laptop DC Jack repair
 Laptop Palm rest replacement
 Laptop Bottom base cover replacement
 Laptop Motherboard replacement
 Laptop Video card replacement
 Laptop CPU replacement
 Laptop Memory replacement
 Laptop Hard drive replacement
 Laptop Optical drive replacement
 Laptop Optical drive replacement
 Laptop Wireless card (Wi-Fi) replacement
 Laptop Internal Bluetooth chip replacement
 Laptop OS installation
 Laptop Software installation
 Laptop Data migration
 Laptop Software maintenance
 Laptop OS reinstallation
 Laptop Complete hardware maintenance