Virus, Malware Removal
Toronto virus malware removal
Nowadays, it's extremely important for you to focus on protecting your computer from any hackers and attackers. Numerous people had their identity stolen, their credit cards hijacked and so on. If you want to prevent all these issues, we recommend you to access our Toronto malware removal and Toronto virus removal services.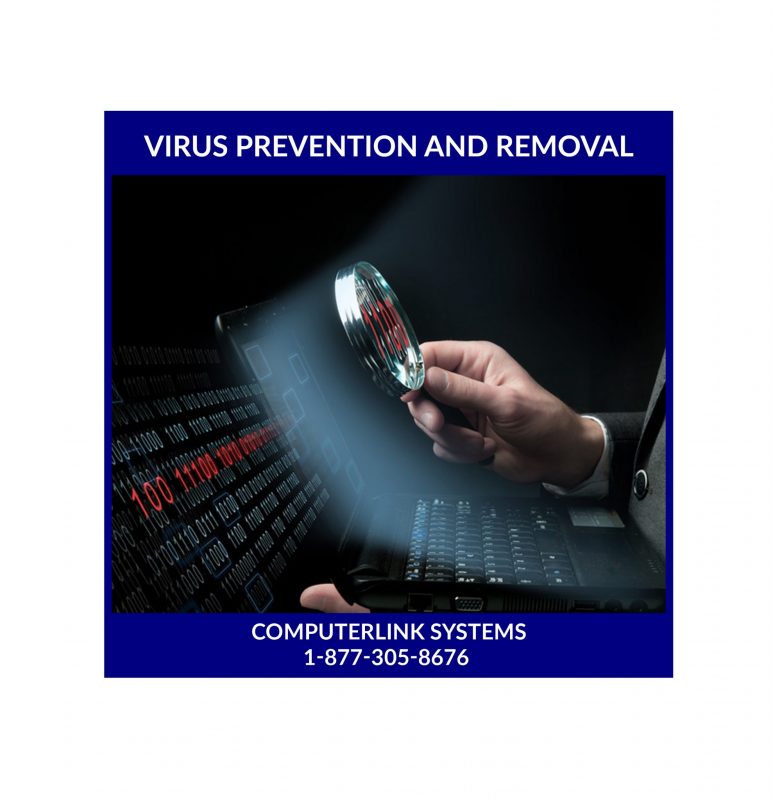 These Computerlink services are created with a single purpose, and that is to help you eliminate any sign of malicious code as fast as possible. The best thing about the Virus / Malware Removal services is that they are very fast and they can help protect your business from any attackers in no time.
Professional malware and virus removal in Toronto
Our team has created a dedicated set of professional solutions designed to protect your critical equipment and data. These things can easily get out of hand, and they can be very problematic without the right approach. That's why we are here to help, because we can help you protect your data from any attackers in no time. We have 28 years of experience in the industry, so you can always get the best results every time!
Even the most computer-savvy home or business users can run the risk of dealing with a virus or malware infection. Malware attacks are becoming more and more diverse, which is why you need to do all you can in order to protect your information from any attacks. We are here to assist, and you can count on our team to offer you the value and experience you always needed.
How can you spot any malware and virus attacks?
Before you come to Computerlink and ask for Toronto virus malware removal, it's important to see if your computer is infected or not. Sometimes your computer may be sluggish due to lots of programs being installed on it. But if you receive prompts out of nowhere, and you see prompts, strange messages, major drops in performance that appear randomly and so on, then you need to help.
Our Toronto malware removal team is always here to help. We can clean any type of malware, and you can count on us to offer you the support and help that you may need. It's important to work closely with our team if you encounter these issues.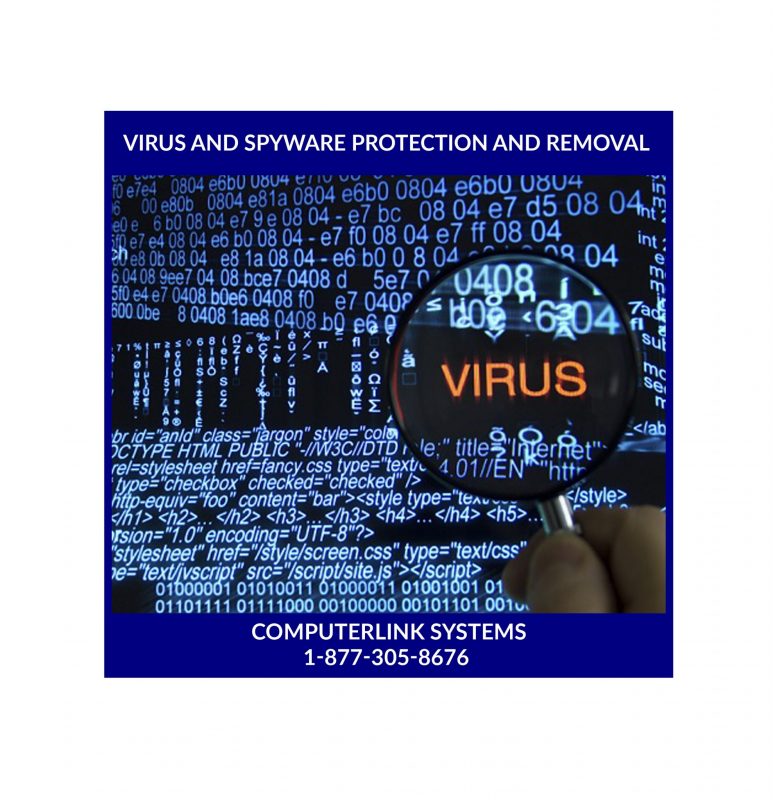 Ransomware
Ransomware is one of the latest threats in the computer industry and it's one of the major problems that you have to deal with. It encrypts and locks your files. You will acquire ransomware from unsecured websites or email. It will encrypt all your precious files in the background without even noticing. Once the encryption is complete and you want to access an infected file, it will ask for a ransom. This is a scam and you should never pay!
What type of malware and virus removal services do you offer?
If you opt for our Toronto virus malware removal and virus removal Toronto services, then you will get complete access to our comprehensive security solutions. We can perform virus, worm, spyware and adware removal. On top of that, we also identify and remove identity-stealing Trojans. We also perform a registry cleanup for faster boot times, all while making sure that we update your antivirus, firewall, and antispyware solutions. We even update your Windows with the latest security patches.